Cordova Senior Community Center, Inc.  a CREST Community Site

160 Mixon Mill Road

803-531-4646


Cordova Senior Community Center, Inc.

Hours of Operation

 Monday       9-12

Tuesday       9-12

Wednesday 9-12

Thursday      9-12

                      12-2 

Friday         9-12

and by announced event



To give opportunities to develop friendships, to share talents and interests,

 bring enjoyment into the hearts of the seniors by being with a group, 

and to help the seniors keep the mind and spirit alive.

In Loving Memory of

Tom Kinsey

April 19, 1941 - June 21, 2021

About The 

Cordova Senior Community Center

​    Established in the Fall of 2011, CCSC was developed as a joint project between Orangeburg County and a Cordova community-based citizen's group. 

   We exist to provide local senior citizens the opportunity to fellowship with old friends and make new ones and to participate in programs designed to enrich their hearts, minds and bodies in a safe and nurturing environment.

    Located at 160 Mixon Mill Road in Cordova, SC, our facility offers four exercise rooms with the latest equipment and a computer lab and classes for those who are interested.    A quiet reading room features an inviting fireplace and a collection of books from the Orangeburg County Library as well as card and board games for small groups.   A  full kitchen and ample meeting hall round out our amenities and allow us to offer our members meeting space for our ongoing programs, special interest events, and membership meetings and dinners.

    Our building is also available for rent​ to host special events, parties and meetings at very reasonable rates. 
(Click here for details)
We are having a

Potluck Dinner

on Tuesday, Oct. 17 @ 6pm

The Center will be supplying Spaghetti.  

Please bring a Side Dish or 

Dessert to round out the meal.

New Feature.  Download and print the Application Combo Package below and have these 3 forms (contains all 3 forms needed for membership: Application, Liability Waiver and Physician's Form) completed before you come in to the Center.  These files are available in Adobe PDF format.  While most computers have Adobe Reader (a free program) already installed, we've included a link at the right which will help you install Adobe Reader (for free) if you need it.

Center Schedule OCT. 2023

Center BINGO           MON. 10-11

CRAFT Time             2nd MON. 11-12

Computers                MON.  9-10

Guitars                      EO MON 6-8pm

Garden Club             TUES. 10-11

​Bible Study               WED. 10-11

Weight Off Now        THURS. 10-11

Movie.                         FRI.   10-12

Every other Monday

at 6 pm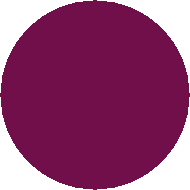 Interested in joining CSCC?    

Membership is open to persons 50 years or older who reside in Orangeburg County, SC (and their spouses/significant others).  

Member dues are $5 per month plus a one time initial processing fee of $5 for new applicants.  

Come by the Center any day during our regular hours and complete an application and join in the fun! 

Completion of a Liability Waiver and Physician's form is required of all members prior to their using any exercise equipment.